THE BRIMHALL TEAM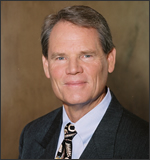 Dr. John Brimhall - Wellness Visionary

Dr. John Brimhall also known as the "Father of Wellness" in chiropractic has been lecturing with some of the world's greatest advocates of health and wellness since the 70's.  He graduated a cum laude Doctorate in Chiropractic from the Palmer College of Chiropractic in 1971.  He is also a best selling author of "Solving the Health Puzzle with the 6 Steps to Wellness," eloquent lecturer, researcher, consultant, patent holder of two chiropractic instruments, and nutritional supplement formulator of over 100 products.

 

Dr. Brimhall has pioneered the most advanced program for improving treatment outcomes being taught today. Doctors trained in the Brimhall protocol report tremendous improvements in their practice… healthier patients, enhanced profits, and more confidence when faced with difficult cases. The Six Steps to Wellness program encompasses structural imbalance, electromagnetic radiation, nutritional deficiencies, allergies and sensitivities, emotional issues and toxicity.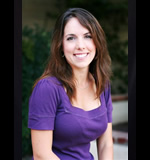 Brandy - Total Practice Resources

Brandy represents Total Practice Resources (TPR). The TPR team bring to you the leadership, knowledge and resources to help you put your best foot forward in building and maintaining a successful and profitable chiropractic practice. Whether you have an insurance based or cash only practice, the TPR Systems are crucial to positive practice development and profitability.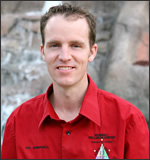 Dr. Brett Brimhall - Chiropractor and Teacher

Dr. Brett Brimhall is a devoted husband, loving father, and dedicated in his profession to help his patients achieve optimal health. Runs the Brimhall Wellness Center in Mesa, Arizona.

A remarkable healer who mirrors his fathers vision to Bring Wellness to the World by teaching doctors worldwide to realize the miracles that result from the Six Steps to Wellness.